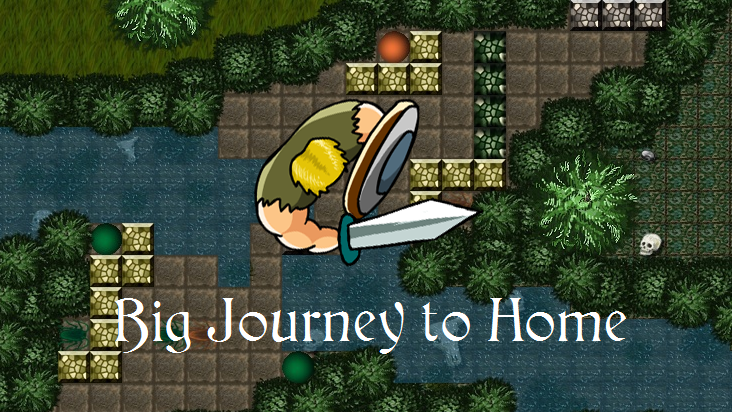 Big Journey to Home
Hello, dear fans of the game!
A new, unplanned patch (v1.1.1) was released today. We originally intended to release it later, but we found a critical bug in the game that wouldn't allow to pass level 6, room 5. This bug was fixed, along with a few other minor bugs. The full changelog is available below, as usual.
I also regret to inform you that the OS X engine issues are still present, so await further updates to fix those.
I also would like to inform you that we no longer work with the Desura game distribution system. If you would like to update to 1.1.1, you need to download the older 1.1 version from Desura, and then run the upgrade from the game itself. Besides that, support has ended for all betas that never got a final release, to be specific, on iOS and Windows Phone 8, as well as the Modern Windows 8 app.
Also don't forget that the Collection of Builds DLC is coming on March 18th. You can buy it for $0.99. You can also obtain this DLC on itch.io, along with the game OST. Thank you for playing Big Journey to Home! It's thanks to you that new updates and DLCs are still coming out. I am especially thankful to those who bought the Every Monday 101 Bundle!
Full changelog:
Fixed a bug related to killing some monsters with a fire sword
Fixed a bug with sensor buttons disappearing after Esc has been pressed
Fixed some graphical artifacts in level 1
Fixed the BJtH updater on OS X
Updated the news feed
Yours, Silver Sword.
Files
BJtH for Windows 1.3.3 - itch.io App
46 MB
BJtH for macOS 1.3.3 - itch.io App
57 MB
BJtH for Linux 1.3.3 - itch.io App
47 MB
BJtH for Windows 1.1.1 - Installer
62 MB
Mar 13, 2016
BJtH for macOS 1.1.1 - Installer
50 MB
Mar 15, 2016
BJtH for Linux 1.1.1 - Installer
44 MB
Mar 24, 2016
BJtH for Android 1.1.1
54 MB
Mar 13, 2016