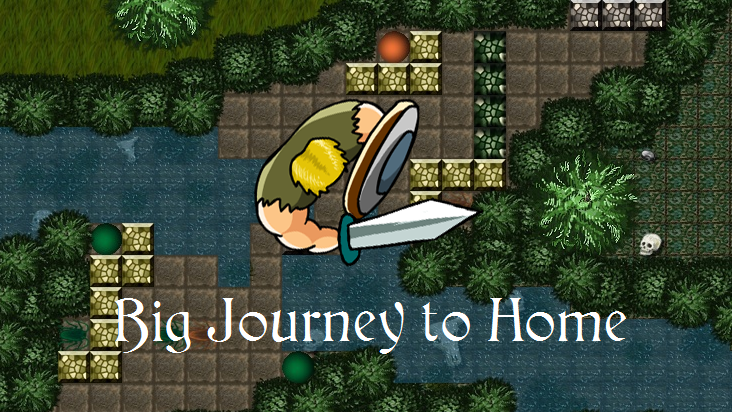 Big Journey to Home
New 1.3.2 update! (Apple Silicon included)
---
Hello everyone!
It's been a long time since release of The Light Sword Team games. Big Journey to Home has a decade of history, Spectrubes was created as an experiment, ported to Xbox One, and grew into big project Spectrubes Infinity with Steam Workshop support. I remember times of development and releases with great warmth, it was awesome! Thanks to everyone for bringing these games into the world and having you play them (though not as often as I'd like)! Thank you all those who helped with development and supported me! Thank you for your votes on Steam Greenlight when they were so important to release of games on Steam platform!
As you know, Apple recently introduced their computers with own processor. I was greatly inspired by this and decided to port games to this wonderful platform. So, new updates are already coming out! Of course, apart from just porting I did some more innovations. Original Spectrubes game remained unchanged and hasn't been ported, but I made a little surprise for the owners of this game too!
Now directly to the Big Journey to Home update.
The game now supports Apple Silicon processors on macOS and ARM processors on Linux! Unfortunately, there may be problems because other libraries were not recompiled. Hopefully, the game will run stably overall.
Next, I finally implemented function to skip any room in the single player game. All you have to do is press F4 while playing the game. Of course, you can't do this without consequences. Skipping adds 2500 moves, and if you choose to skip more than 2 rooms per level, you won't be able to post a highscore and get achievements during it. Try the new feature (just try not to abuse it :P)!
I've also optimized saves within a single room. They work faster because they are now written to RAM instead of hard drive. Especially this is noticeable on computers with HDDs and with not powerful smartphones.
The game has been added a few small things and some bugs have been fixed. I want to mention separately the removal of BJtH Updater. In the regular version update through the game has been removed, because the game is updated rarely, and mainly update is going through store launchers.
Overall, not bad update came out, I think. As usual, a list of all changes is listed at the very end. By the way, version for Xbox One, ARM Linux and update for Android in Amazon App Store may be delayed for a few days.
Thanks to everyone who is still playing games from The Light Sword Team! I may surprise you with something new soon, stay tuned! ;)
Full changelog:
Added support for Apple Silicon processors
Added support for Linux on ARM machines (Raspberry Pi and similar)
Added ability to skip rooms in single player mode
Running game on Steam for Linux was fixed
Discord status was fixed and improved
Updating via BJtH Updater was removed
Save system within a room was optimized
Christmas snow was added, it goes in main menu from December 15 to January 15 if effects are enabled
Team logo was updated
Game engine was updated
Icons in versions for macOS, iOS and Android was updated
Moderation of levels in BJtH-Online was removed
Chat in cooperative mode was moved to F3 button
Message boxes was fixed in version for macOS
Processing of non-standard aspect ratios on smartphones was fixed
HUD was fixed when touch mode is on
Bug with end of game result screen was fixed
Bug with opening registration in version for iOS and Android was fixed
Bug with inability to change hero in side story in version for Android was fixed
Possible issues with rooms with special effects was fixed
Main menu interface was fixed when touch mode is on
Fixed typos of text
Updated the news feed
Yours, Silver Sword!
Files
BJtH for Windows 1.3.2 - Installer
57 MB
Jan 10, 2021
BJtH for Windows 1.3.3 - itch.io App
46 MB
BJtH for macOS 1.3.2 - Installer
57 MB
Jan 10, 2021
BJtH for macOS 1.3.3 - itch.io App
57 MB
BJtH for Linux 1.3.2 - Installer (amd64)
43 MB
Jan 11, 2021
BJtH for Linux 1.3.2 - Installer (armv7l)
42 MB
Jan 11, 2021
BJtH for Linux 1.3.3 - itch.io App
47 MB
BJtH for Android 1.3.2
58 MB
Jan 10, 2021