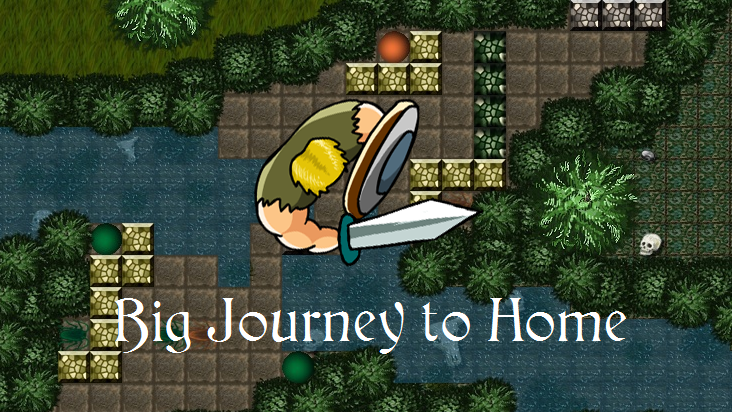 Big Journey to Home
Hi all, dear fans of the game!
Today new patch 1.3.1 has been released! Unexpectedly, isn't it?
In new update has been added Discord support. Now your friends can see, which level you're exploring on current moment.
Also, save system in room has been changed. Now you can save on the scrolls infinite number of times, R button rolls back on one save before. If you press R multiple times, you can return in start of current room. E button is not using for roll back now. Try to use this saves. They're more usable than previous one!
In this update also has been fixed a some bugs and added other little improvements. You can read full list of changes, as usual, below.
Thank you all again for supporting the game! I can't say for now, if game gets new updates or not. If you find any critical bug, write about it!
Full changelog:
Support for Discord status was added
Save system was reworked. Now on the scrolls you can save infinite number of times, R or left button rolls back one save until completely restart room
Functionality of E and right button was removed
Algorithm of smooth movement of player and monsters was reworked
Steam Cloud functionality has been untied from BJtH-Online
Bug with the animation of the sword attack was fixed
Bug with incorrectly working touch controls in side story was fixed
Bug with clicking on avatar in the side story was fixed
Bug with displaying Xbox buttons on pause screen was fixed
Bug with displaying dialogs in side story was fixed
Bug with creating a clone in level editor was fixed
Aspect ratio of the screen in full screen mode was fixed
Game size has been optimised
Game engine was updated
Yours, Silver Sword.

Files
BJtH for Windows 1.3.1 - Installer
62 MB
Jan 20, 2019
BJtH for Windows 1.3.3 - itch.io App
46 MB
BJtH for macOS 1.3.1 - Installer
53 MB
Jan 20, 2019
BJtH for macOS 1.3.3 - itch.io App
57 MB
BJtH for Linux 1.3.1 - Installer
45 MB
Jan 20, 2019
BJtH for Linux 1.3.3 - itch.io App
47 MB
BJtH for Android 1.3.1
52 MB
Jan 20, 2019